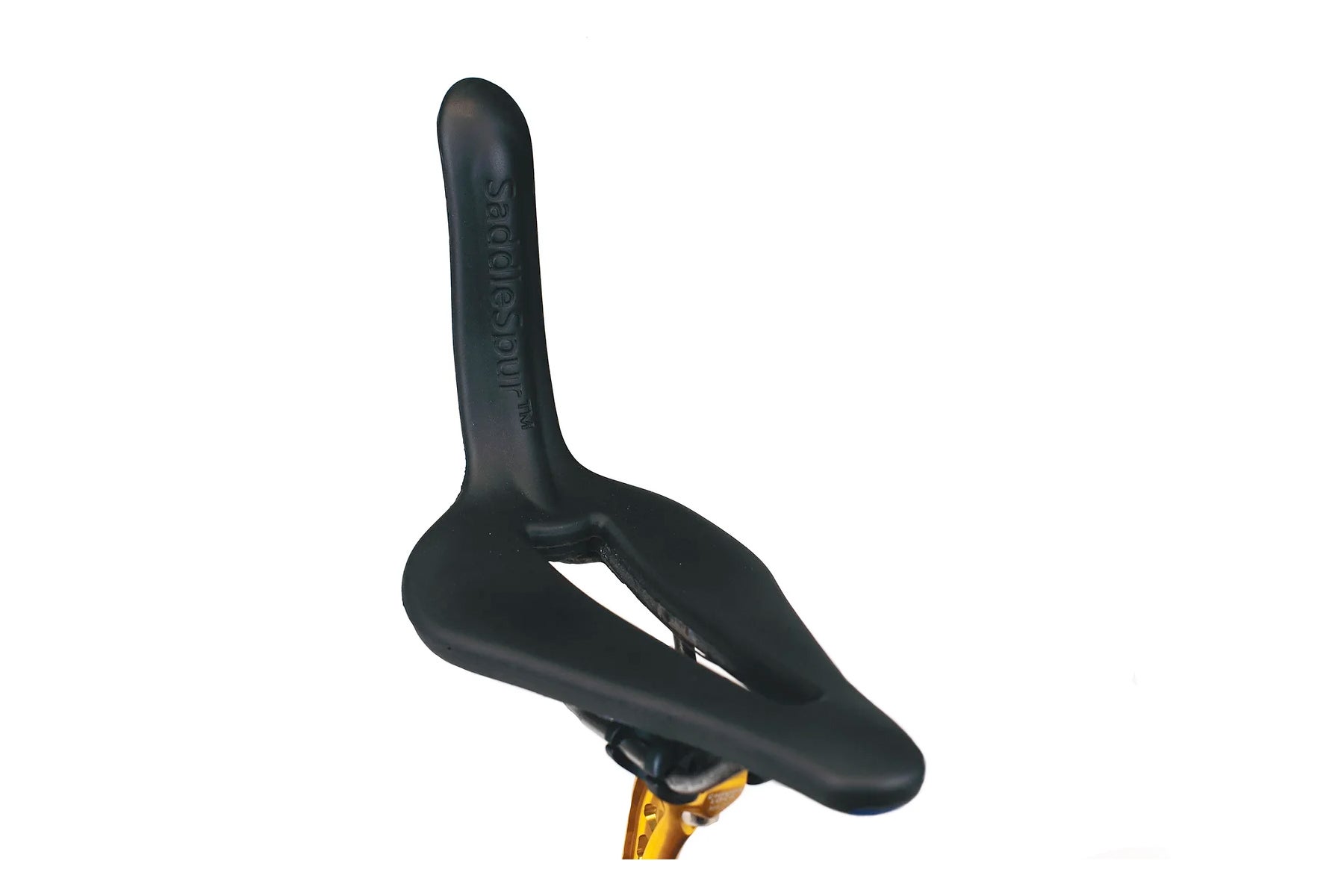 Trainer Road
SaddleSpur's New Saddle Looks… Different
British company SaddleSpur says that their new saddle could be "the next evolution in bike saddles." With support from a study by Anglia Ruskin University, a promise of greater support and performance, and what can only be called a novel new shape, we're sure the SaddleSpur will draw curious eyes.
Obviously, the dominating visual component of the saddle is the spur itself, which the company says "provides a secure base, a fulcrum, giving you more power with every push of the pedal. We've seen reminiscent designs in the cycling world with the likes of a Schwinn Stingray with its hissybar and banana seat, but nothing with the performance claims that this has.
We've also seen designs like this under the likes of Tour de France Prologue winner Thierry Marie in the late 1980s and early 1990s. The UCI banned the saddle afterward, saying it was a fairing that gave him an aero boost. Marie claimed it was just something he could push back against, similar to SaddleSpur's claims.
View this post on Instagram
SaddleSpur says the saddle design comes with support from the Cambridge Centre for Sport & Exercise Sciences of Anglia Ruskin University. They conclude in their study that "participants using the SaddleSpur™ were able to recover time between miles 8 and 10 – the steepest part of the course – and ultimately completed the time trial 11 seconds faster on average than with the standard saddle. Despite the potential for confounding factors such as course familiarity and pacing effects to impact results, it clearly shows the opportunity SaddleSpur™ can offer in driving performance."
Is it the next evolution in bike saddles? Good question. Their tagline is "Jump on!" and frankly, that sounds like terrible advice.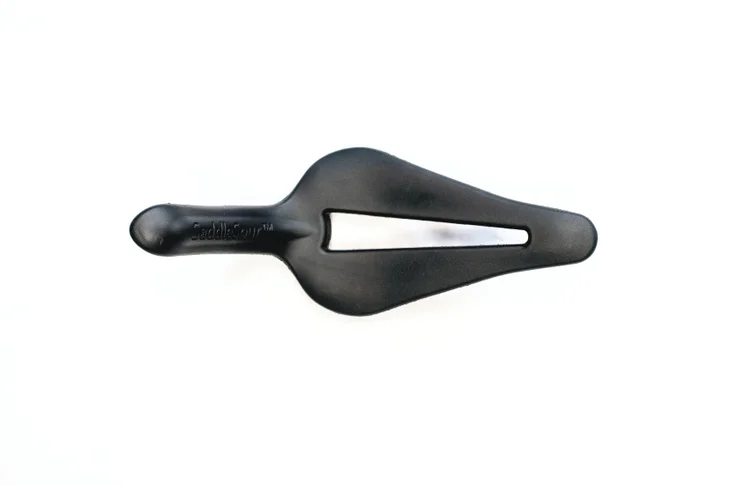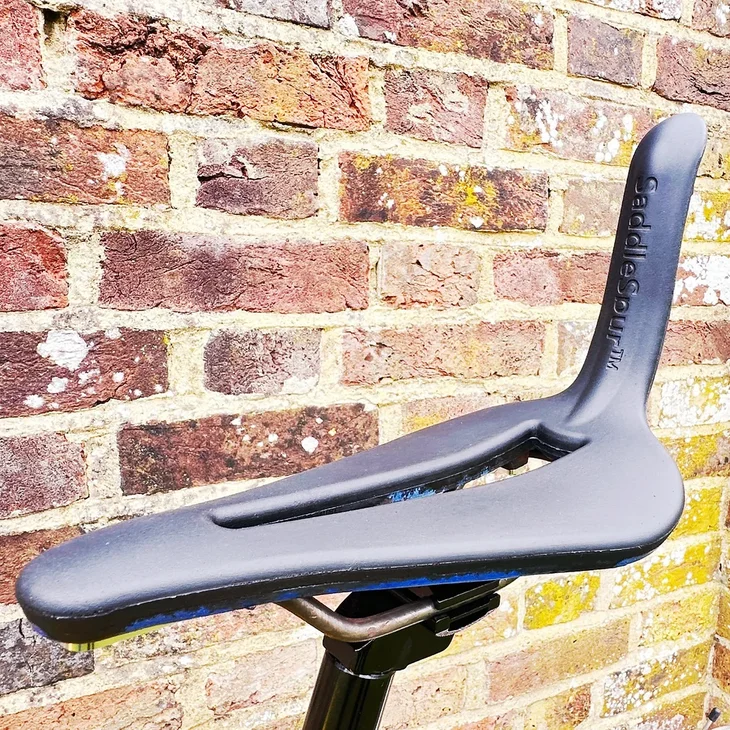 Comments (0)
No reviews found