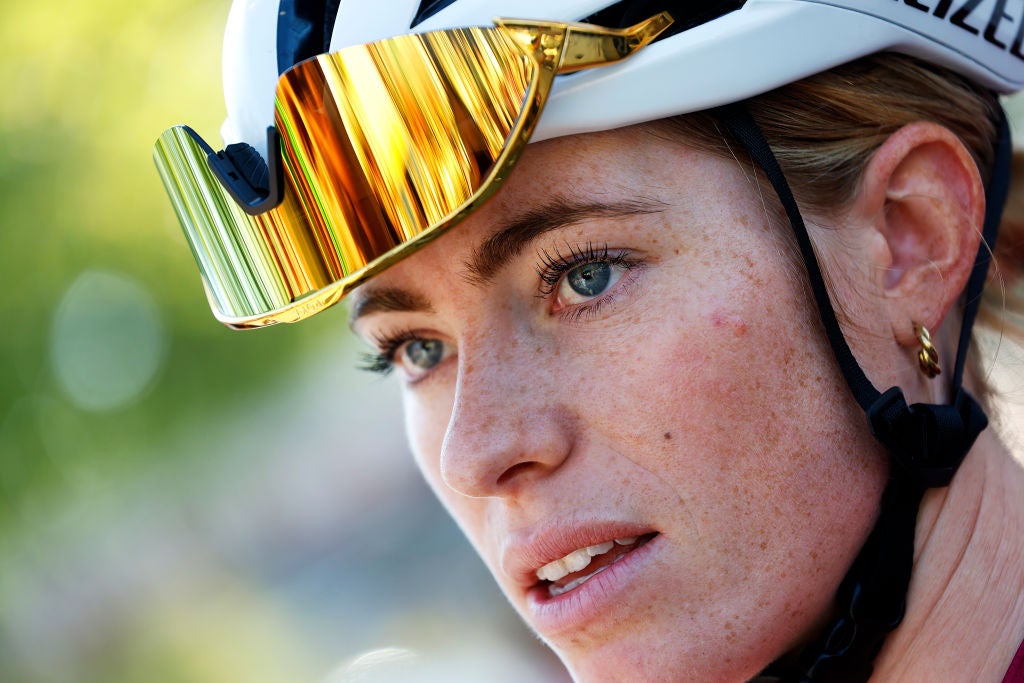 Trainer Road
Who can take on Demi Vollering in 2024? Here are a few riders
Demi Vollering was the undoubted queen of racing in 2023, winning more than anyone, including her first Tour de France Femmes and a rare Ardennes triple in the same season.
Vollering only turned professional in 2019, but the Dutch woman has quickly climbed the ranks of the cycling ladder.
Last year saw her grapple with the difficulties of leadership following the retirement of her mentor and leader Anna van der Breggen at the end of 2021. It was a difficult year at times, but she learned a lot through 2022.
Also read:
She put all that earned knowledge to good use this year to dominate the season, with few riders able to get close to her. Outside of her own teammates, Annemiek van Vleuten was the only rider to beat her in a stage race, and Silvia Persico was the only one to topple her in a one-day race.
With Van Vleuten, arguably her biggest rival in recent years, retiring at the end of this year, are there any riders that can consistently challenge Vollering in 2024?
Of course, there are. And, as Van Vleuten found out, setting such a high benchmark will only entice your rivals to work harder to beat you. Here are a few non-SD Worx riders who can take it to Vollering next year.
Elisa Longo Borghini (Lidl-Trek)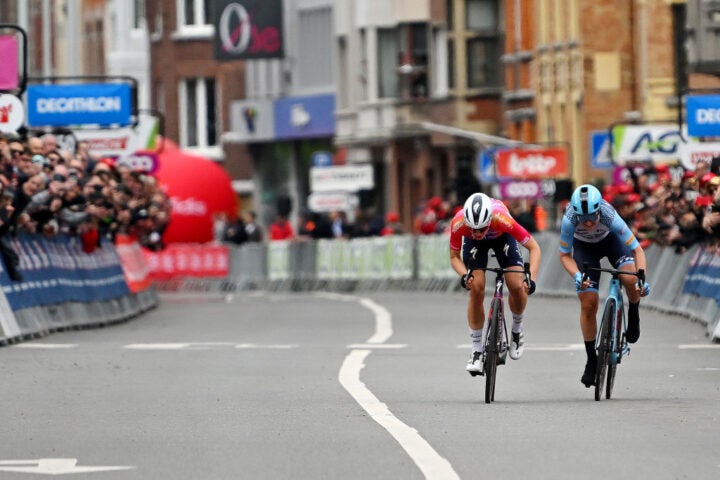 While she didn't beat Vollering in 2023 and suffered a lot of misfortune in the latter part of the season, Longo Borghini and her Lidl-Trek squad were among the few to really push Vollering and the SD Worx dominance.
Perhaps most memorably, Longo Borghini took it to Vollering at Liège-Bastogne-Liège with a well-timed attack on the descent of a climb and was only bridged across to thanks to some hard work from SD Worx.
It's Longo Borghini's attacking nous that makes her a particularly dangerous rider for Vollering, and indeed the rest of the peloton. It helps that she's backed up by a strong Lidl-Trek team that has more than one card to play.
While the Italian is capable of performing in the grand tours, it's the one-day classics where she poses the biggest threat and Longo Borghini will be keen to make an impression as soon as possible after being forced to miss the end of the 2023 season due to a skin infection.
Kasia Niewiadoma (Canyon-SRAM)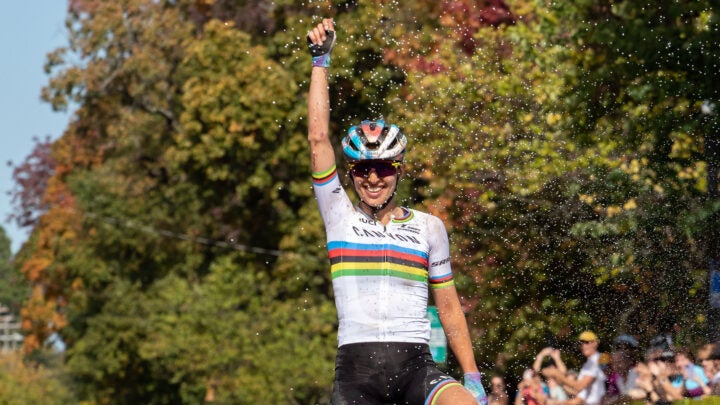 Niewiadoma's 2023 palmarès shows that the Polish rider was a step behind Vollering and the dominant SD Worx squad for much of the year — particularly in the season's stage races.
The 29-year-old was third behind Vollering and Marlen Reusser at Itzulia Women, fourth at the Tour de Suisse behind Reusser and Vollering — and Longo Borghini, third behind Vollering and Lotte Kopecky at the Tour de France Femmes and second behind Vollering at the Tour de Romandie.
Despite the lack of road wins, it was arguably one of Niewiadoma's most successful seasons. However, she sometimes struggled with her confidence as she failed to turn her form into big wins.
Recent weeks have seen Niewiadoma hit a purple patch off-road, though, as she won the gravel world title and went on to win at Big Sugar. It was some much-needed success for Niewiadoma, and her rivals will need to watch out in 2024 as it may just boost her road performances.
Marta Cavalli (FDJ-Suez)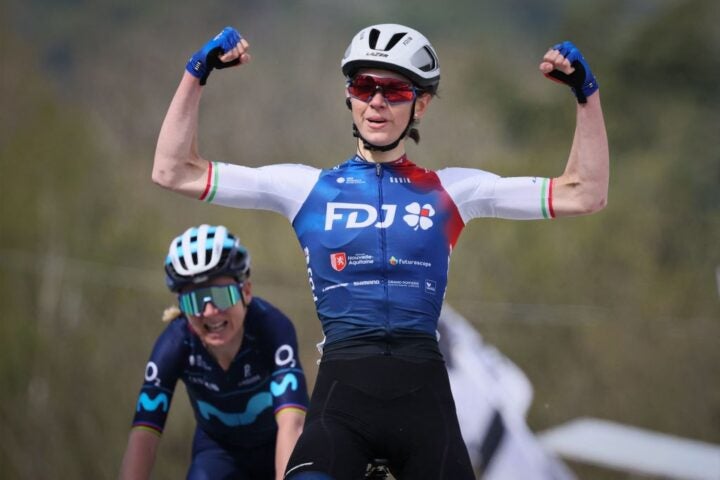 The last 18 months have been something of a rollercoaster for Cavalli after she came close to doing her own Ardennes triple in the spring of 2022 and then dramatically crashing out of the Tour de France Femmes a few months later. That crash left Cavalli with a severe concussion that would take months to deal with, forcing her to miss almost all of the remainder of that season.
The impact of the incident continued to plague her at the beginning of this year as she dealt with some fear in the bunch that left her struggling. After taking some time out during the early spring, Cavalli has been building back to her best, winning the shortened Tour Feminin Pyrénées and later the Tour de l'Ardèche.
With a solid season now under her belt, the crash is well behind her, and she will hopefully be near her best in 2024. At her peak, Cavalli could challenge Vollering across a variety of races, from the classics to the big stage races.
Liane Lippert (Movistar)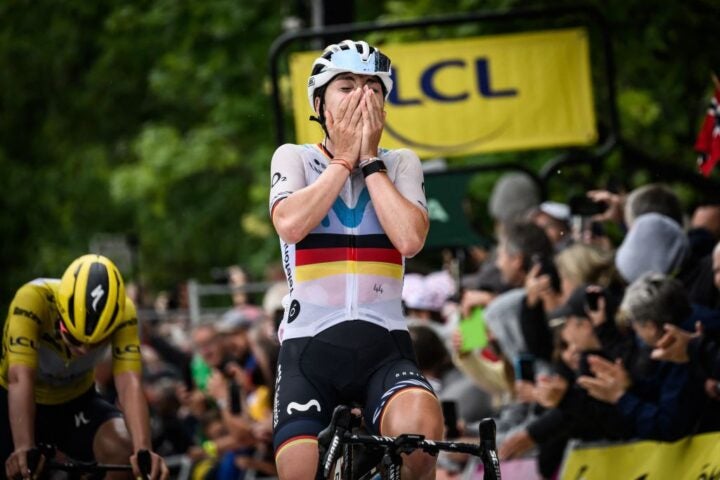 Though Lippert doesn't have the same stage racing prowess as her outgoing teammate Van Vleuten, the German rider is a top-notch one-day racer and has the capabilities to go with Vollering at the classics.
Lippert moved to Movistar this year where she effectively shadowed her decorated teammate at a lot of races, preparing her for 2024 to step up into a wider leadership role.
She stepped into that role well and sometimes outperformed her teammate, taking second at Fleche Wallonne in the spring. Later in the year, Lippert claimed her first win (not including her national titles) in three years with victory on stage 2 of the Tour de France Femmes.
She added two more wins before the end of the year with a stage of the Tour de Romandie and the Tre Valli Varesine. Lippert will have more responsibility next year, but she has shown that she has the skillset to live up to that.
Gaia Realini (Lidl-Trek)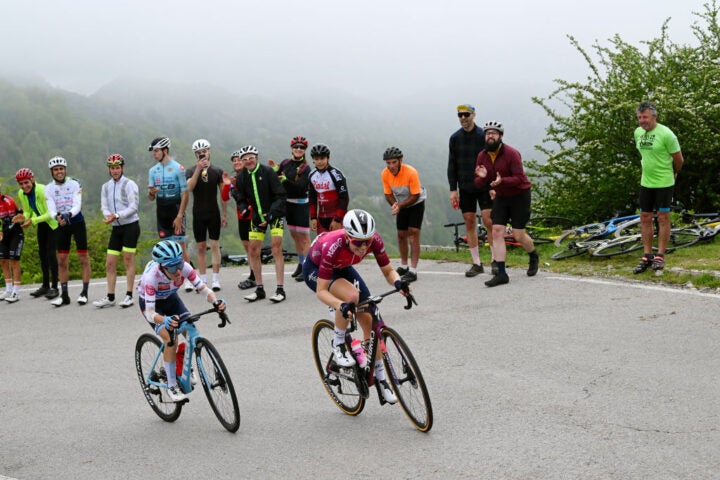 Realini was one of the biggest revelations of the 2023 season after stepping up to the WorldTour with Lidl-Trek. The 22-year-old Italian had already shown plenty of promise at her Isolmant-Premac-Vittoria team over the previous two seasons, but her performances in 2023 were a big step up.
She showed that she had some one-day pedigree with third at Fleche Wallonne and a top-10 at Liège-Bastogne-Liège, but it was the big stage races where she really came good.
At the Vuelta a España, she famously beat Van Vleuten in a photo finish and then pushed Vollering almost all the way up Lagos de Covadonga to take third overall. She then picked up the pieces for Lidl-Trek at the Giro d'Italia when Longo Borghini was forced to abandon following a crash and took third there, too.
Realini still needs to work on some of her race craft and her time trialing is a big weakness, but she's already one of the strongest climbers in the peloton.
Ricarda Bauernfeind (Canyon-SRAM)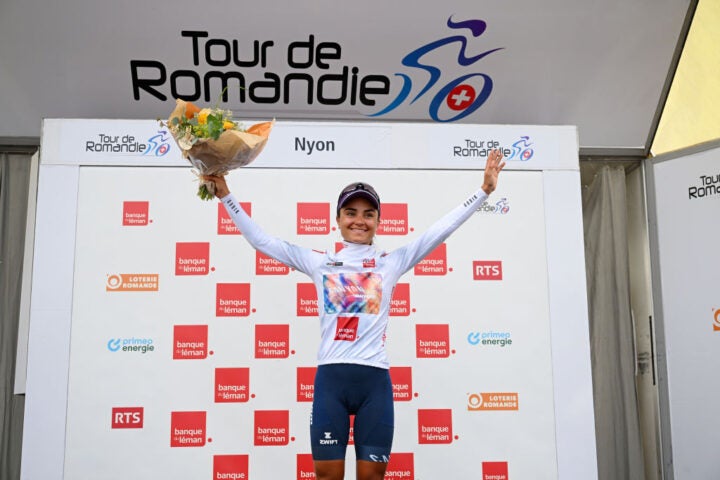 She might be something of a wildcard in this list, but along with Realini, Bauernfeind was one of the breakthrough stars in 2023. The 23-year-old had a slightly circuitous route to the top tier of cycling after choosing to quit racing for a bit to do college, but a deal to race with the Canyon-SRAM Generation squad put her on the fast track to the WorldTour.
The big performances came quickly and a fifth place at the Vuelta Femenina showed the potential she had against the best in the world. She went on to take a win at the Tour de France Femmes and then finished the race ninth overall as she supported her teammate Niewiadoma.
With a year of WorldTour racing now in the legs, she will hopefully take a step up next year and we may see her rubbing shoulders with Vollering and co much more often at the front of races.
Comments (0)
No reviews found